For the 2022-2023 academic year, HRCA will be offering three Master classes, fall, winter, and spring.  Here are answers to frequently asked questions about our Master Class.
Who is the Coach?  Our Winter 2022-23 Master Class will be taught by National Master Daniel Miller, six-time Virginia State Champion.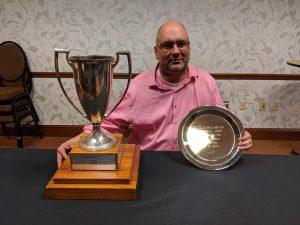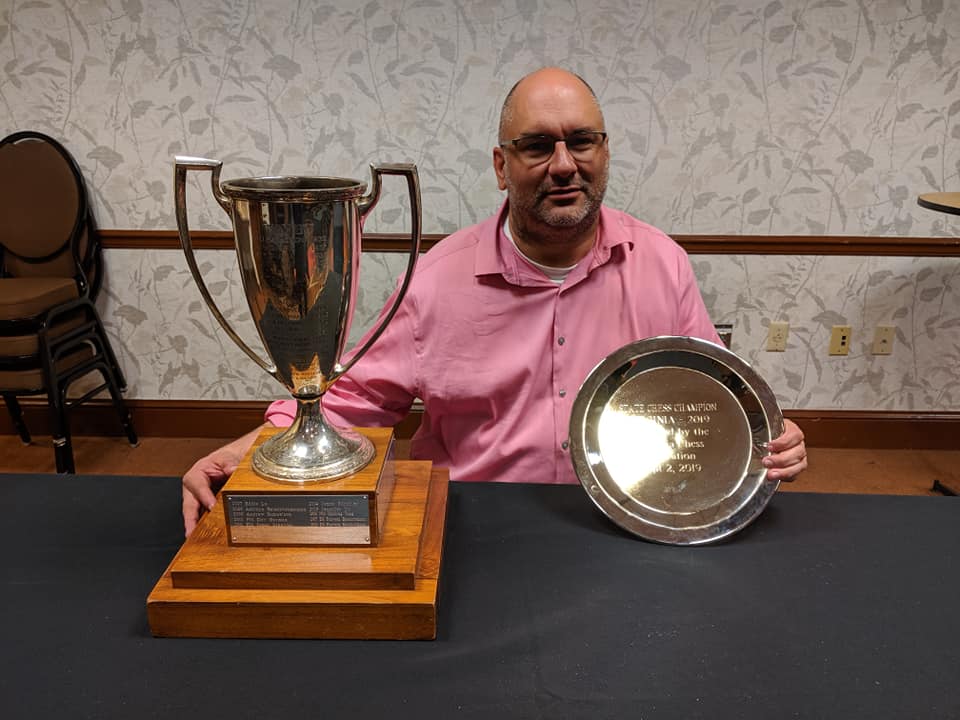 Who can take the class?  HRCA Master Classes are designed for students rated 1000+.  Lower rated students may be admitted by exception.  This class is also open to both youth and adults.  It is open to students who reside outside of Hampton Roads.
What is the topic for the current session?  The topic for the winter session is Planning and Positional Assessment.  The class is a study of famous exercises and games historically used by Grandmasters to develop the ability to calculate 10, 15 or even 20 moves ahead. In addition, you will learn the process that Masters use to develop intuition, which allows the player to play correctly in complicated positions without calculating.  This class is a continuation from the fall session; however, attendance in the fall is NOT a prerequisite for the winter session.
Do I need any materials for this course?  Textbook for this course is Think Like a Grandmaster.  Advised, but not required.  We realize this book is rare, out of print, and expensive.  There is a Kindle version available on Amazon.
What is the location for this class?  This class is offered via ZOOM ONLY.  Enrolled students will receive a link, meeting ID, and passcode to access class.
When is this class?  This class takes place on Mondays from 5:45-6:45 PM EST.  In the event of over enrollment, a second identical class will run from 7:00-8:00 PM EST.  Class begins on December 5th and runs for 12 weeks, ending February 27th.  There is no class December 26th.  Students are guaranteed ten live classes with their instructor.  Up to two classes may be "flex weeks," in which the instructor delivers asynchronous content for students to review.
How much does this class cost?  This class costs $150.  When you register, you can opt to pay in full up front or pay in three monthly installments of $50.  Students must be members of HRCA to take this class.  Annual membership is $10.  ***NEW*** There is a $35 annual registration fee that covers administrative costs.  We neglected to charge this fee for fall master class students.  All students must pay this fee one time in the 2022-2023 instructional year.
What if I can't afford to pay?  Go ahead and register!  When you fill out the registration form, you will be given the option to check "Apply for Needs Based Scholarship."  The Joan H. Schlich Memorial Scholarship is available to help give children opportunities they otherwise could not afford.  We strive to turn no child away for inability to pay.  FUNDS ARE LIMITED.