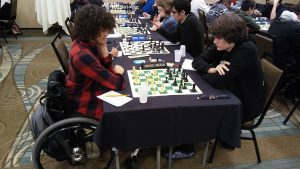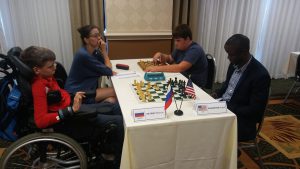 Chess is the great equalizer.  Children and adults who face physical disabilities that may prevent them from playing physical sports are able to enjoy competition on a level playing field through the game of chess.  Not all disabilities are visible.  Countless studies also show the benefits of chess on focus and other executive functioning skills in individuals with attention deficits and autism spectrum disorder.  Hampton Roads Chess Association accommodates players of all ages and abilities.  Players with disabilities are encouraged to participate in local chess clubs and classes.  Please contact us if you are interested in setting up special programs for players with disabilities or if you would like to request or discuss accommodations.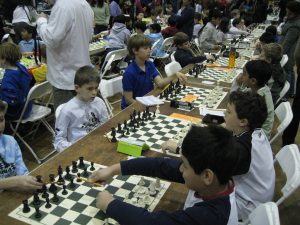 Click here for information on the FIDE World Junior Chess Championship for the Disabled.
To Donate specifically to our Chess for Disabilities program, click here: https://bit.ly/givechess
Thank you for your support!