Latest News  Updated 8/16/18
News
Local HRCA player Robert Eggleston, who is blind, competed in the FIDE World Junior Chess Championship for the Disabled in New Jersey from August 8-12.  It was an amazing experience that inspired this novice player to smash through his physical limitations and return next year stronger than ever!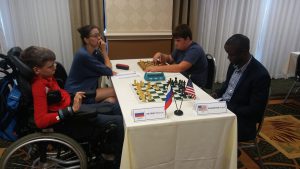 Robert's assistant most of the week was Uganda's Robert Katende of "Queen of Katwe" fame.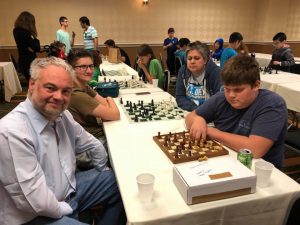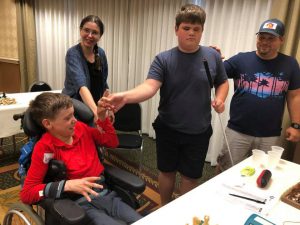 Robert competed against some world-class players from Russia, Uganda, and Germany.  He got some inspiration from GM Thomas Luther (Germany), FIDE Chairperson, Commission for the Disabled.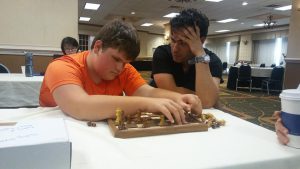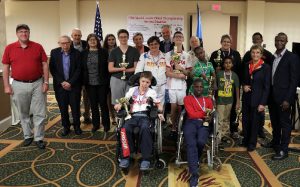 Robert received some one-on-one lessons from GM Sandro Pozo (Cuba).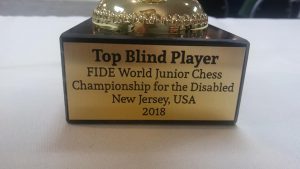 ---