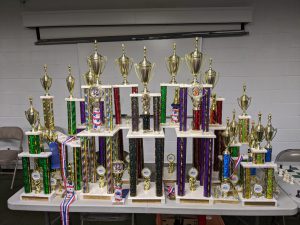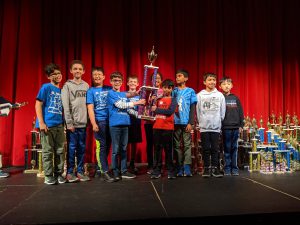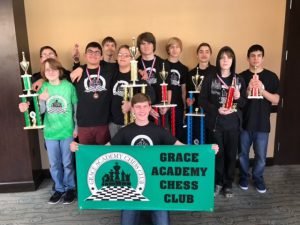 Hampton Roads Chess Association runs multiple school chess programs across our region, serving public, private, and homeschooled students.
We can provide FREE guidance and ongoing mentorship to any school staff member desiring to start and operate a chess club.  We can provide 10 free chess sets to schools starting chess clubs for the first time.  We can provide US Chess certified coaches to deliver the curriculum and guide the development of your school chess club or team (costs involved).  We can also procure equipment for your school at wholesale prices.  If your school would like to host a tournament (when we return to in-person play), we can assist you with that, as well.
You choose the goal and focus of your club — competition, academic improvement, life skills, etc. — and we will tailor the program to your goals!
CLICK HERE for information on 2021-2022 School Chess Programs.
---
Unless otherwise arranged, the curriculum for all HRCA coach-led school chess programs will be "Think Like a King" from The Chess School in NYC.  This program is centered on using chess to teach critical thinking skills for life and academic success.  A coach will guide the club students through a lesson each week, and students will be assigned homework associated with the lesson on the online learning management system.  Students will progress through "thinking belt" levels corresponding with various key concepts in chess and student ability level.
For teacher / school staff – led programs (with HRCA providing free guidance and mentorship for the duration of your program), we can train the club leader to teach chess using either Think Like a King or ChessKid.com.  Some small fees may be involved for online training accounts for students.  Teachers will be provided free accounts.  
---
Why Chess?
Countless studies conducted around the world prove that chess helps children perform better in school and on standardized tests.  Systematic chess study and practice helps children with focus, planning, decision-making, impulse control, and more.
Related Links
Compilation of Chess and Education Research Studies
Chess Improves Academic Performance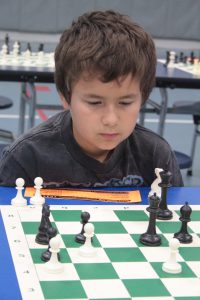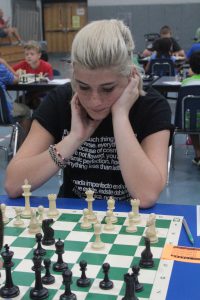 For further information or to request an HRCA School Chess program at your school, contact us.
If you would like to donate to help offset costs for kids at Title 1 schools, including donating personal chess sets for home use, click here:
Thank you for your support!