Hampton Roads Chess Association is a 501(c)(3).  Your contributions are tax deductible!
Even if you do not itemize deductions, you may be able to write off a portion of your charitable giving — check with your tax professional (or tax software to guide you through what's deductible).
Not everyone has a lot of disposable income with inflation these days!  But as little as $7 can give a kid premium access to an online training account, $30 can pay entry fees for a local tournament, and every little bit helps us pay our normal program costs, including awards, rating fees, supplies, coaching, and more.
Monetary donations:  The best way to donate directly to HRCA is through Zeffy. Scan the QR code below or  CLICK HERE TO DONATE — one-time and monthly options available!  No fees are deducted.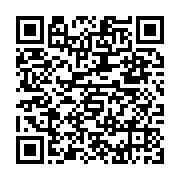 There are also a couple of little ways you can send a little money our way without spending any extra money yourself!
1.  Kroger Community Rewards Program:  Link your Kroger rewards card to HRCA, and we will receive a portion of the proceeds from your grocery shopping trips!!!  Visit http://www.kroger.com. Once logged into your Kroger account, you can search for Hampton Roads Chess Association either by name or EB619 and then click Enroll. New users will need to create an account which requires some basic information, a valid email address, and a rewards card.
*Customers must have a registered Kroger rewards card account to link to your organization.
*If a member does not yet have a Kroger rewards card, they are available at the customer service desk at any Kroger
REMEMBER, purchases will not count for your organization until after your participants register their rewards card. Participants must swipe their registered Kroger rewards card or use the phone number that is related to their registered Kroger rewards card when shopping for each purchase to count.
2.  Give with Bing.  Simply use Bing as your primary search engine with Give Mode turned on.  Choose Hampton Roads Chess Association as your non-profit for donations.  Every time you search the internet with Bing, HRCA gets a donation!