Standings from current HRCC events are posted here.
2019 HRCC Fall Championship 


updated 10/24/2019   Rd 5 of 6 is on 10/29/2019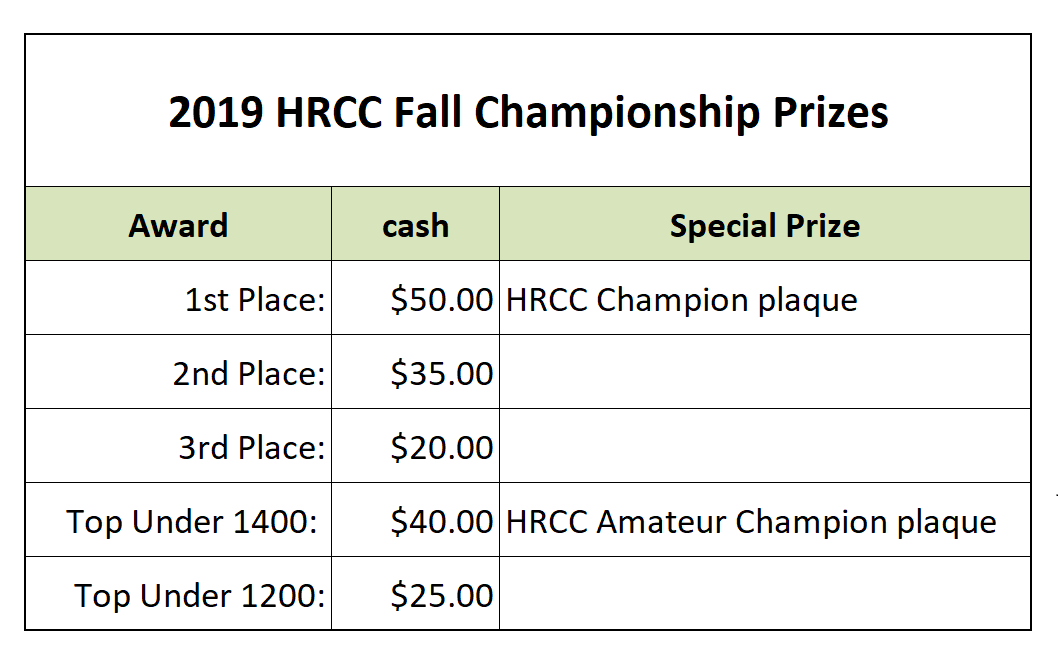 Important Note!  Pairings for the upcoming round are tentative.


They may change due to new entries, withdrawals, bye requests, or no shows. 
The standings below are after the finish of round 4.
The pairings for round five are tentative for the reasons shown above.
Round 5 starts at 7:45 on 10/19/2019.  If you are not there, you will not be paired.
Notify Chief TD Tom Belke (if you will not be there by 7:30 and want to be paired. 
The tentative pairings for round 5 are shown in the round 4 standings.
For example #1 Brady has white and is paired against #3 Kremenchugskiy who has black.
Tiebreaks are used for awarding the two trophies. See  the USCF rulebook for a description of the tiebreak systems. TB-Med = Modified Median.   TB-Solkoff = Solkoff.  TB-Cumul. = Cumulative.